Hi and welcome
Our club, CYCLO CAMPING INTERNATIONAL (CCI), was founded in France in 1982 by
two
fanatical cyclists who wanted to share their experience of travelling with their home on their bikes. Thirty-six years later, it's grown from just those two to more than a thousand here in France and elsewhere. Everyone is welcome!
We pass on our passion, stories and information thanks to a magazine, web pages, at meetings, and during travelling get-togethers of a weekend or up to 15 days. Whether you dream of a weekend or riding round the world, here at CCI you can ask and pass on advice and live in a world of cycling friends who understand your passion for travelling by bike.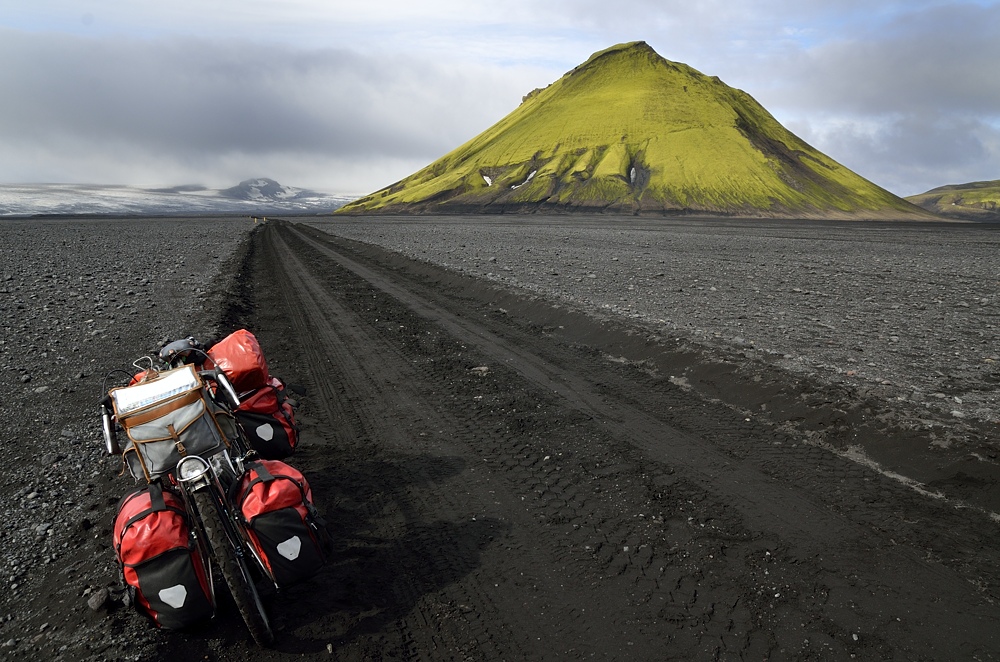 We hadn't been going long when we began a yearly festival in Paris, a weekend - the Festival du Voyage à Vélo – of pictures and stories of our travels. It's the unmissable moment of the year, a show for cyclists by cyclists, in a 500-seat professional lecture theatre. More than 2,000 come from all over France and further afield. Some plan a first journey with children, some want to leave for years on end, and some just love to sit and dream. And not just 10 hours of films, but debates, Q-and-As, a bike exhibition, stands of cycling books and travel guides, and – this is France! - food and drink. Guests from cycle-touring organisations in other countries bring first-hand information on touring in the Netherlands, Belgium, Italy, Russia and elsewhere.
There's never a quiet moment.
It takes 80 volunteers to run it all, in Vincennes, in eastern Paris. Everybody is welcome to watch or to help – you don't have to be a member.
Present your film or slideshow !
We look at the kind of bike you're riding: not the make, of course, nor the shape of your handlebars, but whether it's a single or a tandem or a recumbent.
We look at whether you're alone, in a group of youngsters, with a family and so on, so we have variety.
Then we look at the countries you visited, again for variety.
The ideal show is 20-30 minutes, but it can be shorter!
This is what we need:
1.
The topic must obviously be cycle-touring, in the spirit of Cyclo-Camping International, without motorised support.
2.
The show must have freshness, diversity, originality and quality, although none is more important than the rest.
• Freshness:
Cyclo-Camping International has often inspired dreamers to set off. Their experience gives fresh eyes on the world and that's what we look for in the pictures and commentary.
• Diversity:
It doesn't matter if you ride a recumbent, a tandem or tricycle, alone, with friends or the whole family, across five continents or close to home. It's the journey that's important.
• Originality:
Let your imagination run free with your pictures and script. We love originality.
• Quality:
It's the story that counts. But many visitors come from far away, so we do our best.
3.
Duration: The ideal show lasts 10 to 30 minutes, after which we'll ask you to take questions (and accept applause!).
4.
Format: We can handle 4/3 or 16/9 or other HD Ready or Full, DVD, HD, FullHD, exe, avi, mov...
The selection panel is 25 members aged 25 to 70, all fond of cycling in France or abroad. The final selection will take place in October 2019.
Some tips:
•Structure :
your show chronologically or by theme.
•Comments:
never just describe what your audience can see; tell stories, describe your emotions.•Music: don't make it too loud; background music may drown out your story.
•Software for photo or video editing:
there's a big choice, from free to expensive and sophisticated. Don't hesitate to ask us. Whatever you use, use maximum digital resolution and don't blow on the microphone.
We really look forward to seeing for your film for the next festival.
Have a nice journey – we'll see you soon!
Get in touch on:
This email address is being protected from spambots. You need JavaScript enabled to view it.
Do not hesitate to send us your audiovisuals for the festival which takes place on
18th and 19th January 2020.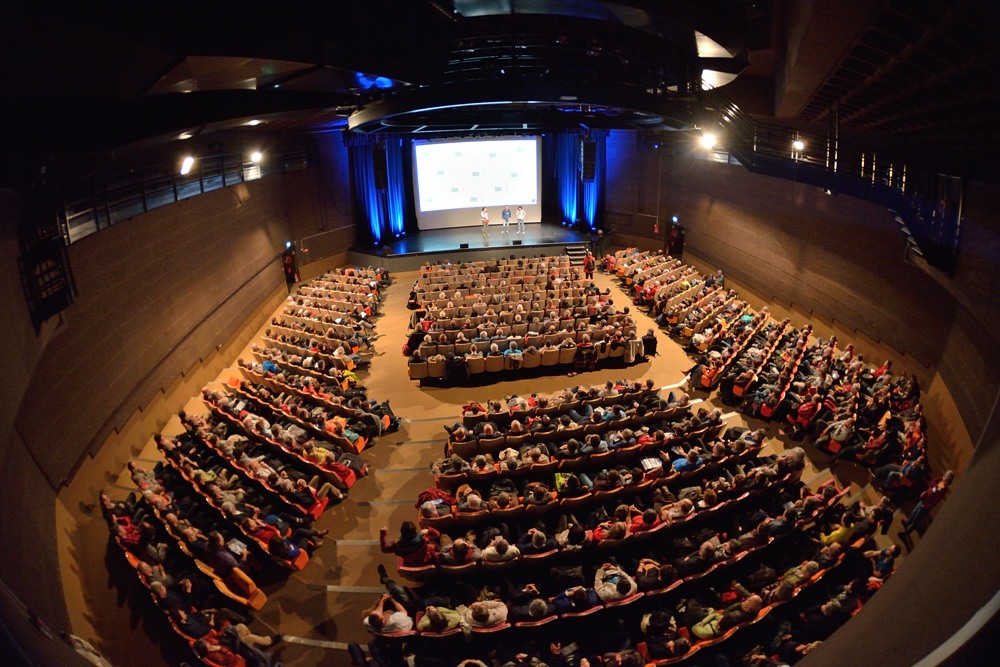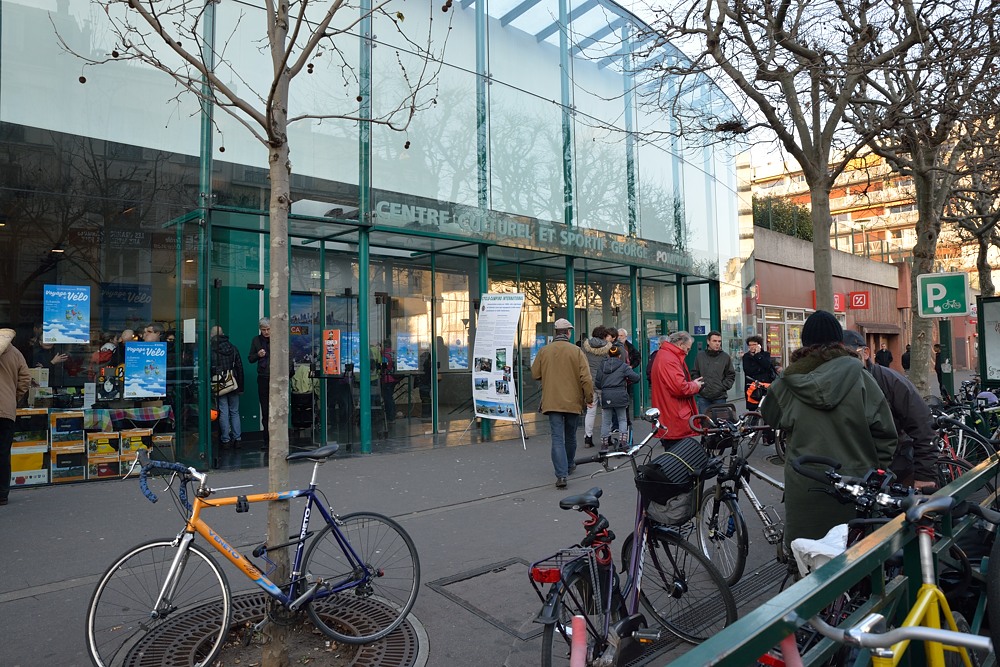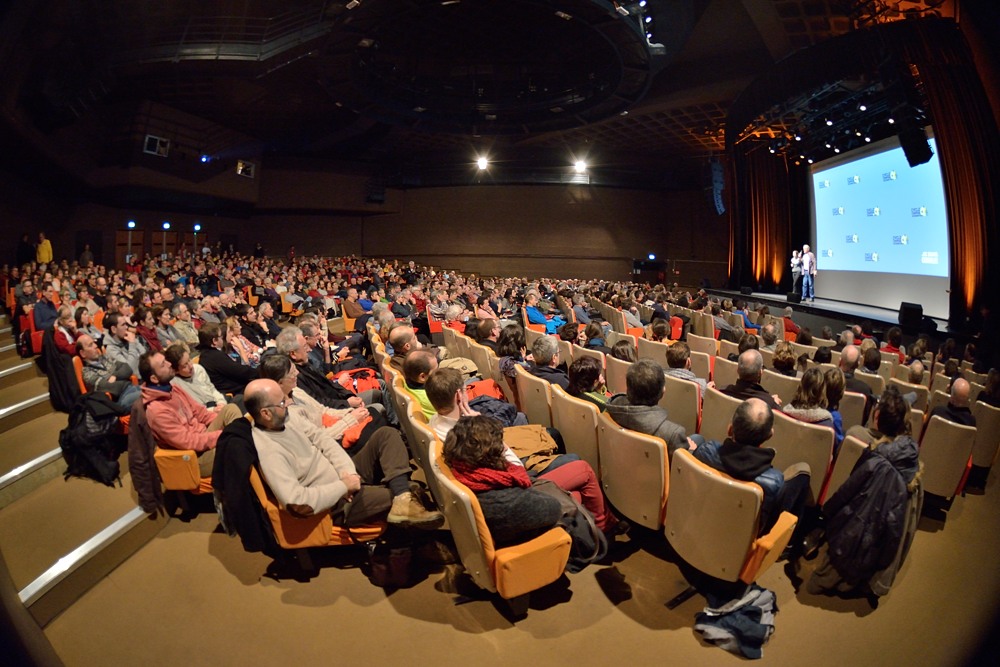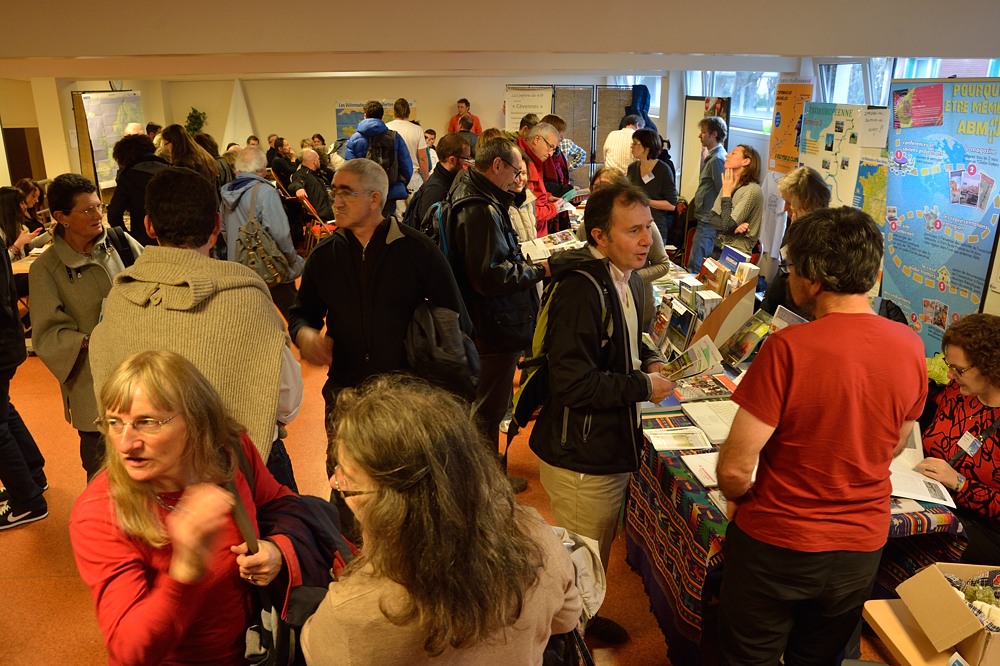 Films and videos will be showed in the Cultural Centre of the town of Vincennes, a 500 seats conference room.